TOLSEN Slip Joint Pliers (6") Industrial Series 10311
Product Description: 
Brand: Tolsen
Model: 10311
Size: 160mm,6"
Forged steel
Polish finished
Dipped handle
Packing: PP card
WHY CHOOSE TOLSEN?
TOLSEN tools focus on making professional quality tools and hardware products. TOLSENproducts are all strictly controlled at every step during designing, producing, packing and quality controlling process. The well-known brands like STANLEY, GEDORE, KNIPEX, SATA are for top high quality, but too expensive for consumers. TOLSEN tools believe that the quality tools refer to the usability, efficiency and performance.

AFFORDABLE PRICES, RELIABLE QUALITY, AVAILABLE STOCK &RAPID DELIVERY
PRODUCT RANGE
Product ranges – We provide full range hand tools, products include the holding tools, mechanic tools, fastening tools, striking tools, cutting tools, measuring tools, painting tools, PPE items, Power tool accessories, Tool bag & storages,Insulated tools etc.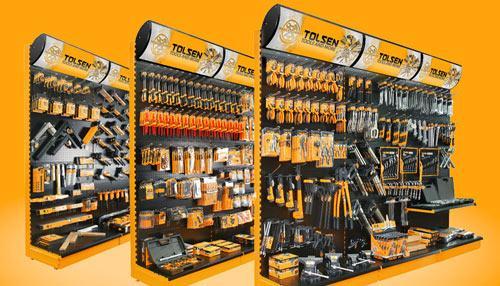 QUALITY CONTROL
Our well equipped testing center has the torque life tester, impact tester, hardness tester, drawing tester, material tester, high voltage tester etc., which make sure the quality control process and meet the special QC requirement from the customers.
RETAIL PACKGE AND DISPLAY